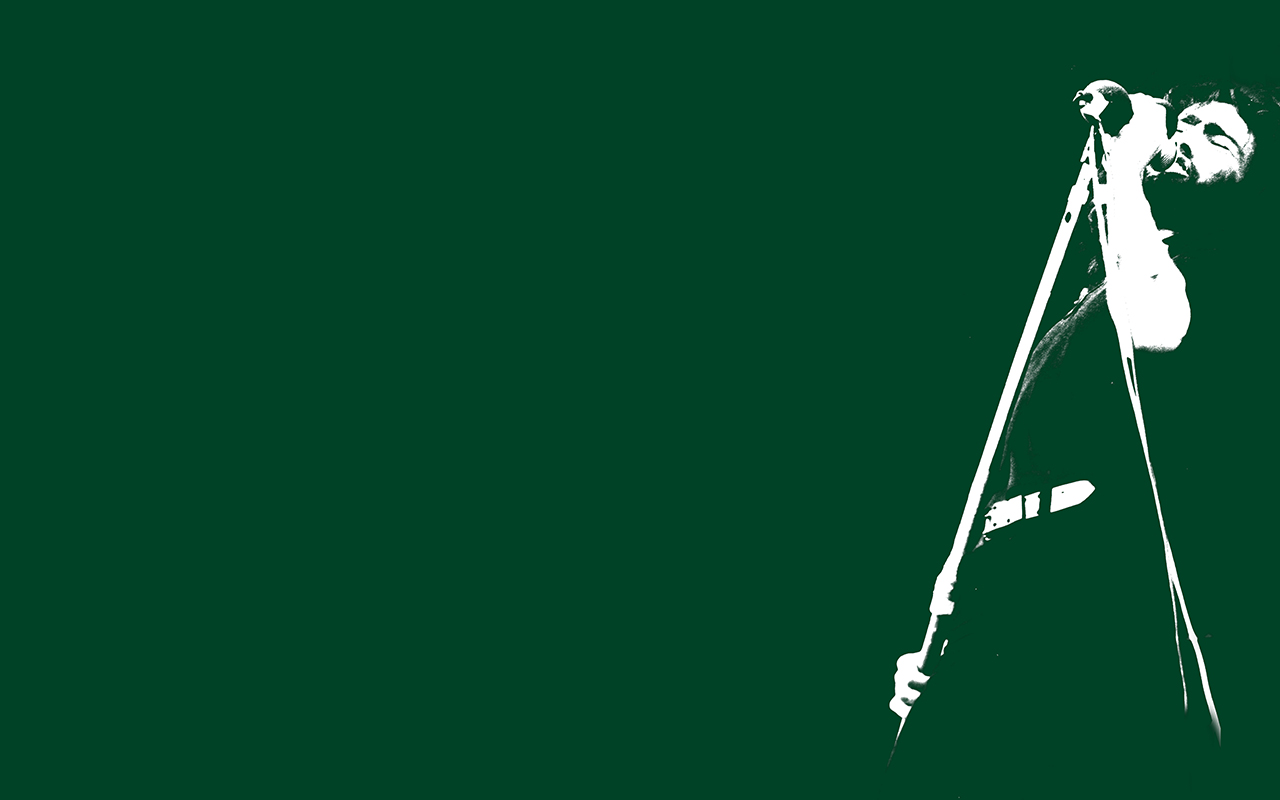 Grammy-nominated frontman, Paul Rodgers, is a musical innovator who has successfully reinvented himself over the course of a five-decade career, in the legendary bands Bad Company, Free and The Firm. Ranked as one of the Greatest Singers of All Time by Rolling Stone Magazine, Paul is a multi-faceted creative force in the genres of Rock, Blues and Classic Rock. His powerhouse delivery combined with his impeccable songwriting and peerless showmanship has produced over 125 million records sold and helped redefine Rock 'N' Roll in the process. Rodgers' latest effort caps the 50 Year Anniversary of his first major band Free which is recognized as one of the biggest selling British Rock bands in history and has solidified the members as British Hard Rock Pioneers by Rolling Stone Magazine. "Free Spirit" Celebrating the Music of Free was recorded at a sold out show at The Royal Albert Hall in London. Captured in a stunning multi-camera shoot, the result is a release slated for a June 22nd on Digital, June 29th on CD/DVD and Blu-Ray and July 6th on Vinyl. With features and show openers Deborah Bonham and Jasmine Rodgers on the Blu-Ray collection, this production is sure to become a cornerstone to all music collections. Free classics such as "All Right Now", "Wishing Well" and "Fire and Water" make up the live concert recording with many other deep cuts performed live for the first time ever such as "Love You So" and "Catch A Train". The release has garnered attention of such legendary vocalists as Robert Plant of Led Zeppelin and Sammy Hagar plus Guitarist, Brian May of Queen and the list goes on. Be sure to pre-order your copy now and be stunned by the visual and audio perfection only gained through a journey as unique and steadfast as Paul Rodgers.
"Everyone knows that Paul Rodgers is one of the greatest singers in the world. What they are only just waking up to is that there may never be another like him."
– Mick Wall Classic Rock Magazine
Platinum selling Singer, Songwriter & Self-taught Multi-instrumentalist
Written, Recorded, Produced and Released 30 albums since 1968
Sold over 90 million records
Formed and led 3 bands to worldwide success: Free, Bad Company, & The Firm
Grammy Nominated Solo Career
Has Recorded/Performed with Jimmy Page, Jeff Beck, Brian May, David Gilmour, Buddy Guy, Joe Walsh, Slash, Nils Lofgren, Charlie Watts, Bryan Adams, Stax Recording artist Sam Moore, The Four Tops and many others.
Timeline
PAUL RODGERS passion is writing and performing music. He continues to tour internationally on an exclusive basis, playing just 20-30 shows each year. For a man who prefers to keep a low profile he has left his indelible mark on music…
Platinum selling Singer, Songwriter & Self-taught Multi-instrumentalist
Written, Recorded, Produced and Released 30 albums since 1968
Sold over 90 million records
Formed and Led 3 bands to worldwide success: Free, Bad Company, & The Firm
Grammy Nominated Solo Career
Has Recorded/Performed with Jimmy Page, Jeff Beck, Brian May, David Gilmour, Buddy Guy, Joe Walsh, Slash, Nils Lofgren, Charlie Watts, Bryan Adams, Stax Recording artist Sam Moore, The Four Tops and others.
2023
Jan 11 Lanai Cat Sanctuary Fundraiser

2022
Nov 17 Noise for NOW Primary Wave Fundraiser

Nov 2 KESQ TV's Eye on the Desert Patrick Evans interviews Paul and Queen's Spike Edney and Kyle Verwers for Rock the Plaza

KWXY Radio in Palm Springs interviews Paul & Spike Edney.

Oct 26 Celebrating Sun Records 70th Anniversary, in Nashville and Gibson Guitar's 120th Anniversary.

August – Paul in the Studio

June 23 Teesside University, Paul launches music scholarship.
June 10 T Bear and Quarto Valley Records release Red Harvest featuring Paul Rodgers

May 5 Paul – Donor Match to help rescue pets from kill shelters.
https://www.thebigpayback.org/casatransport
April 26 Paul catches up with ZZ Top Billy Gibbons.

April 22 Tune in alert: Michael De Barres hosts a special Underground After Dark with Paul on Underground Garage.

February 8 Newly christened bungalows "All Right Meow" and "Bad Company Condo" at the Lanai Cat Sanctuary in Hawaii.


  
2020
Sept 4 – Rock N' Roll Fantasy – The Musical Journey of Free and Bad Company is available for pre order from This Day in Music Books, available November 2020: https//thisdayinmusicbooks.com

August 6 – Paul, Live Q & A on Facebook talking All Things Free

July 29 Paul shares some of his favourite memories while touring with Queen on The Queen Channel SiriusXM Channel 730.

May 22 Paul plays guest DJ sharing his Essential Vinyl on SiriusXM Classic Vinyl (CH 26) this Memorial Day Weekend.

May 6 "Ask Bad Company – Episode 1" is here.
Paul, Simon & Mick answer questions from fans every Wednesday for the next two months.
April 25, Paul was part of the "All Together Now!" Online concert Telethon to benefit the LA Emergency Covid-19 Crisis Fund.
To donate text the word TOGETHER to 24365

2019
Paul celebrates his 70th Birthday!
Paul appears on 'Life on the Road' with host Brian Johnson (ACDC) April 5, 2019.
Bad Company Tour kicks off January 19, 2019, ending with Lynyrd Skynyrd October 18, 2019
2018
Free Spirit CD/DVD released June 22, 2018 on Quarto Valley Records. The DVD was recorded at the Royal Albert Hall during the Free Spirit Tour in the UK in 2017. The release charted at #2 for 3 weeks on Billboard.
Charted at #2, for 3 weeks on Billboard
Free Spirit Tour announced with Jeff Beck, Ann Wilson & Debohan Bonham band.
2017
Paul announces the "Free Spirit" UK Tour, performing songs strictly from the FREE catalogue. The tour culminated with a sold out show at the Royal Albert Hall, which was recorded for DVD/CD & Blueray, to be released June 22, 2018 on Quarto Valley Records
Re-release of FREE albums, remastered and available on CD and vinyl from Universal Records
Bad Company heads out to play a select number of dates in the US
2016
Fans with the help of Cynthia surprise Paul for his 67th Birthday by making donations to Willows Animal Sanctuary and Assisted Therapy Unit. Our goal was to raise 67,000 in honour of Paul's 67th Birthday. You helped us by raising $89,325 Canadian or $68,122 US or £ 54,031 depending on where you live in the world, we thank all of you!
Paul Rodgers & Steve Rodgers release "This Place Called Home", written by Adam Dennis. This charity single to benefit Zoe's Place, Baby Hospice in Paul's hometown of Middlesbrough.
Bad Company & Joe Walsh "One Hell of a Night" Tour kicked off in Dallas with a 25 date run in the US. Rich Robinson sitting in for Mick Ralphs.
Bad Company returns to the UK with their "Swan Song Tour"
2015
Rodgers performed at the EMP Founders Museum, honouring his life-long friend Jimmy Page. Also on stage, Soundgarden's Kim Thayil, Cheap Trick's Rick Neilsen, Duff McKagan, Black Crowes' Rich Robinson and more
Receives BMI's Award for 5 Million broadcast performance of "All Right Now" co-written by Rodgers
Release of deluxe edition Bad Company and Straight Shooter on vinyl and CD, featuring 2 unreleased tracks
2014
#1 on Billboards Blues Albums Chart for the debut of The Royal Sessions, celebrating the music that inspired Paul to become a singer songwriter, recorded in analog, released on Vinyl and CD
Bob Dylan,BB King, Brian Wilson, Billy Joel, Willie Nelson and Paul Rodgers recorded tracks for Paul McCartney's The Art of MCartney. Rodgers recorded "Let Me Roll It"
Ringing of the closing bell at the NYSE and performed live from the Royal Sessions "I Thank You"
Received the Chairman Award for Sustained Creative Achievement from the US's Music Biz Awards, other winners in different categories Ariana Grande and Disney for "Frozen"
#1 Blues Radio in the U.K. "I Thank You"
#3 "I Thank You" from the Royal Sessions U.K. Blues Radio
#3 "I Thank You" at classic Rock Radio in the US
#4 "I Thank You" Japan Pop Charts
Performed on ABC TV's Unforgettable Holiday Moments on Ice
Record Store Day appearance and surprise performance in Toronto, Ontario at Sunrise Records on Yonge Street
Sold out London's Royal Albert Hall with a one night only Royal Sessions Live performance. All of the proceeds from the show were donated to Willows Animal Charity and Animal Assisted Therapy Unit
Performed in New York for Front and Center the critically acclaimed T.V. concert series
Performed on the UK's Top T.V. show Jools Holland
US debut of Red Hot Rock Magazine features Paul Rodgers on the cover
Toured US & Canada with his Solo band an exclusive 20 shows
Toured US & Canada with Bad Company
2013
Records his first new album in 13 years "The Royal Sessions" at Royal Studios in Memphis Tennessee. Released January 28 Europe, Japan & Canada / February 4 United States. The album covers Memphis soul and Stax Recordings by Otis Redding, Albert King, Issac Hayes and others
New single "With Our Love" Charts at #4 on US Rock Radio followed by Bruce Springsteen and Nickleback.  Co-written with guitarist Perry Margouleff all proceeds were given to Seraphim 12     Horse Sanctuary
"With Our Love" in the TOP 100 REQUESTED RADIO SONGS of the year #37
His only UK performance with all proceeds from the concert given to Willows Animal Sanctuary in Scotland and Mount Noddy Animal Centre. Deborah Bonham also performed on the bill
Appears on The Tonight Show with Jay Leno, kicking off Bad Company's 40th Anniversary Summer Tour
2012
Performs on Joe Bonamassa's DVD "Live at the Beacon Theatre".
Chimes of Freedom CD released, celebrating 50 years of Amnesty International. Featuring Bob Dylan songs recorded by Paul Rodgers, Adele, Sting, Jeff Beck, Maroon 5 and others
Paul Rodgers appears and performs at Canada's Music Week.
Rolling Stone Magazine's #1 band The Sheep Dogs surprise fans with a guest appearance by Rodgers performing two of his songs I'm a Mover and Fire and Water
Voted Classic Rock Artist of the month at Classic Artist Today.com
Along with his wife Cynthia Kereluk becomes a Patron of Willows Animal Sanctuary in Aberdeen Scotland
2011
Sold out UK Solo Tour.  Def Leppard's Joe Elliot was Paul's special guest
Became a Patron of the UK's Racehorse Sanctuary Rehoming Centre and Rocking Horse Children's Charity.  Played a benefit concert for the Sanctuary raising £40,000
Toured Canada co-headlining with Canada's Legendary Bachman Turner
Became a Canadian Citizen.  Now a dual citizen of the UK and Canada
Receives prestigious Ivor Novello Songwriting Award for his outstanding contribution to British music presented to Paul by Island records' Chris Blackwell. Other honorees John Lennon, Elton John and Sting
Bad Company Live at Wembley DVD charts at # 3 in the US and is certified 3 x platinum
2010
4 Million Air Award presented by BMI for "All Right Now" surpassing 4 Million airplays on US Radio
Billboard Charts Top 10 CD Certified Gold "The Very Best of Free & Bad Company Featuring Paul Rodgers"
Bad Company and special guest Joe Perry Project tour the UK after a 30 year absence, culminating with the filming of a DVD at Wembley, to be released Spring 2011
First Bad Company tour of Japan in 35 years
#1 Greatest Rock single in the UK top 40, "All Right Now"
#4 on UK charts, Bad Company "Hard Rock Live" CD/DVD
Performed with Joe Perry, Jason Bonham, Michael Anthony (Van Halen, Chickenfoot), Peter Frampton and others at KLOS radio's Mark and Brian's Christmas Benefit Concert in LA. Proceeds to The Eisner Pediatric Foundation
2009
Awarded Classic Songwriter of the Year by the fans of UK's International Classic Rock Magazine, award presented by Jimmy Page & Jeff Beck.
Eminem's single "Beautiful" features Paul Rodgers voice
Receives Honorary Doctorate from Teesside University in his hometown of Middlesborough, England
Performed during the Rock Roll of Honour week in London at the Hammersmith Apollo and released a live CD from the evening:  www.concertlive.co.uk
Turned 60 and friends Robert Plant, Mick Fleetwood, Joe Perry, Roger Taylor, Lynyrd Skynyrd – Johnny Van Zant, Bill Wyman & Brian May all pay tribute
Records at Abbey Road Studios a tribute song for Remembrance Day "We Will Remember Them"
Exclusive 10 US East Coast dates with Bad Company
With wife Cynthia began "Random Acts of Generosity" where unsuspecting fans receive $100. The only catch is that they do a random act of kindness.
Performed at the African Children's Choir in Vancouver 25th Anniversary celebration with Michael McDonald, Beth Neilson Chapman.  Bob Geldof was honored that evening
Voted #3 Greatest Voice in Rock in Rolling Stone Magazine, fans voted on line
Voted by Japan's Player Magazine fan poll #2 Best Vocalist
Voted # 2 All Time Best Rock Singer by Classic Rock Magazine
2008
Rodgers celebrates his 40th year as a Writing and Recording Artist
One of only 8 people to ever receive a Proclamation from US Congress.  Rodgers was given for his musical achievements and for his philanthropist work for the Fender Center's "Kids Rock Free" Music Education Program.
Performed for his largest live crowd 350,000 in Kharkov, Ukraine for an Aids benefit with Queen.
Released "The Cosmos Rocks" studio album with Queen + Paul Rodgers
Queen + Paul Rodgers toured Europe, England, Saudi Arabia and South America
Performed at Nelson Mandelsa's 90th Birthday Bash in London's Hyde Park with Queen, Annie Lennox, Amy Winehouse and more
Performed at the "Gridiron Greats" benefit in Phoenix invited Sam Moore as a special guest
Sang "Hold On" a duet with Deborah Bonham on her new CD "Duchess"
Performed and recorded a DVD "Bad Company Live at the Hard Rock 08 08 08"at a one off concert in Florida
Played 7 solo dates in North America including Dolphin Stadium in Miami
2007
Rodgers joins The Trans Siberian Orchestra for 4 Sold Out US Concerts
Led Zeppelin, Paul Rodgers, Bill Wyman, Paolo Nutini and other Atlantic artists perform at Ahmet Ertegun's Tribute concert at London's 02 Arena.  Rodgers was the only artist to perform on both the A stage and B stage sharing with soul friend Sam Moore singing the song they recorded together "We Shall Be Free."
Jammed with Englands' "The Answer" in London
Hits #1 three times with Debut Solo DVD "Live In Glasgow" on Nielsen Soundscan Charts in Canada.
Live in Glasgow DVD hits # 1, 3 times in Canada and # 3 in the US on the Nielsen Soundscan Charts.
Paul performs at BBKings Photocharity Concert Of Hope to end Youth Homelessness. Also performing BB King, George Thorogood, Kenny Wayne Shepherd and others.
Releases new album "The Cosmos Rocks" with Queen + Paul Rodgers, launching a worldwide tour
Played limited Solo Dates in the US, Holland & Norway.
2006
Sold Out UK Tour including London's Royal Albert Hall
Voted #1 SINGER by Japan's Player Magazine
Voted " A ROCK ICON" in Classic Rock Magazine by fellow Musicians
Received the Three Million Air Award from BMI for "All Right Now," which
passed three million radio airplay in the US.
Recorded with Soul Legend Sam Moore CD "Overnight Sensational," including
Bruce Springsteen, Mariah Carey, ZZ Top's Billy F Gibbons, and Bon Jovi.
Paul Rodgers & Free released "Free Forever" DVD. Charted at #1 in the UK. Gold Status
Q+PR appeared on Entertainment Tonight and American Idol
Played 6 Solo US concerts
The Pussy Cat Dolls, Carlos Santana, Jeff Beck, Kiss, Alice in Chains, Godsmack
and Paul Rodgers all performed two nights at Japan's Udo Music Festival
2005
Performs with Queen in South Africa at Nelson Mandela's 46664 Aids Awareness Benefit Concert
Q+PR toured Europe and England
Q+PR released a Live Double CD & DVD "Return of The Champions" recorded in Sheffield, England, featuring songs from Paul Rodgers' + Queen's catalogues. Charted Top Ten. Gold Status
Queen + Paul Rodgers toured North America and Japan
Q+PR Released "Super Live in Japan" recorded in Tokyo featuring songs from Paul Rodgers' + Queen's Catalogues
2004
Voted # 1 vocalist by Classic Rock Magazine.
Paul Rodgers performed the finale "All Right Now" on the First UK Music Hall of Fame's Televised Induction Ceremony, with Queen's Brian May and Roger Taylor.
Joined Hendrix's Band of Gypsies drummer Mitch Mitchell & bassist Billy Cox, Carlos Santana, Pearl Jam's Mike McCready, and Kid Rock's Kenny Olsen for 3 Sold Out US Dates as "Experience Hendrix"
Performed with Aretha Franklin, The Temptations and The Four Tops at The Tops' 50th Anniversary. "From The Heart" DVD was released.
Featured vocalist at Wembley with guitarists Joe Walsh, David Gilmour, Ronnie Wood, Brian May, Gary Moore, Hank Marvin and others for the Fender Strats 50th Celebration." Strat Pack" DVD was released
Played 23 concerts in North America plus one in Holland
2003
Played two sold out nights at London's Royal Albert Hall with Jools Holland.
Recorded a new song "I Told The Truth" on Holland's "Small World Big Band"
Friends 3 CD also featured Eric Clapton, Buddy Guy, Soloman Burke, Ringo Starr, David Gray, Peter Gabriel, Michael McDonald, Smokey Robinson and others.
Played 22 Concerts in North America.
2002
Paul Rodgers & Bad Company released "Merchants of Cool" CD & DVD featured Rodgers' new single "Joe Fabulous." Gold Status
Rodgers & Bad Company played 32 US dates
Rodgers played 4 solo Concerts in the US
Performed with Jeff Beck in London
At the invitation of Prime Minister Tony Blair, Paul Rodgers performed at the Labor Party Conference.
2001
Sold Out Australian and UK Solo Tours
Sold Out UK Tour with Bad Company
2000
Released his 6th Solo CD "Electric", " His single, "Drifters" remained Top Ten for 8 weeks on Billboard's Monitor Heritage Rock Radio Charts
Presented with "Lifetime Achievement Award" by Joe Walsh from the LA Music Foundation.
Sold Out concerts in the UK, Australia, US and Canada
Performed a concert in Cleveland "Tribute to Muddy Waters," also featuring Bonnie Raitt, Hubert Sumlin, Levon Helm, and many blues greats.
Toured Australia with Roger Daltrey, Peter Frampton, Alice Cooper, a full
orchestra and rock band as "The Ultimate Rock Symphony."
1999
Toured with Bad Company for the first time in 20 years
Paul Rodgers and Bad Company released "The Anthology" a double CD
Rodgers' New Song "Hammer Of Love" reached #2 on Billboard's Monitor
Heritage Rock Radio Charts
VH1 filmed "Behind the Music" TV Special
1997
Released his first Double CD "Now & Live." His single "Soul of Love" remained in rotation on more than 86 rock stations for 6 months.
"Now & Live" charted Internationally in the top 30
1995-1998
World Tour included the usual countries, US, Canada, England, and Japan, plus the unusual countries of Russia, Israel, Bulgaria, Romania, Argentina, Brazil and Greece
1994
Performed at Woodstock's 25 Anniversary Concert
Headlined at Gibson's Night of 100 Guitars' at Wembley
Performed at the 'Elvis Tribute' in Memphis
Collaborated with Slash and Hendrix's Band of Gypsies to record " I Don't Live Today" on Stone Free: A Tribute To Jimi Hendrix
1993
Releases Grammy Nominated "Muddy Water Blues" CD with contributions from Jeff Beck, Richie Sambora, David Gilmour, Brian May, Steve Miller, Slash, Buddy Guy and others. Rodgers wrote the title track, "Muddy Water Blues."
Released the 'Hendrix Set' CD
1991
Formed the "Law" and Released CD "The Law" that included America's # 1 AOR hit "Laying Down The Law" written by Rodgers.
1988 Performed at Madison Square Garden for the Atlantic Records 40th Anniversary
1986
The Firm released a Multi-Platinum CD "Mean Business"
World Tour SOLD OUT
1985
The Firm released Multi-Platinum CD "The Firm"
World Tour SOLD OUT
1984
Formed "The Firm" with Jimmy Page
1983
Released his First Solo Album "Cut Loose." Paul Rodgers played all of the
instruments.
Rock's First Charity Tour, US ARMS Tour, to help musician Ronnie Lane's
fight against Multiple Sclerosis included Eric Clapton, Jimmy Page, Joe Cocker, Paul Rodgers and others.
1973-1982
Formed Bad Company with Guitarist Mick Ralphs
Released 6 Multi Platinum Albums spawning rock classics "Can't Get Enough", "Feel Like Making Love", "Shooting Star", "Bad Company" and "Rock & Roll Fantasy"
1968-1973
Formed "Free" with Guitarist Paul Kossoff
Released four Top Five Albums, included smash hits "All Right Now," (which was
a #1 hit in 20 Territories), "Wishing Well," "Fire & Water"….
Played over 700 live shows throughout the world, including England's Legendary Isle of Wight Festival, also on the bill, Jimi Hendrix, Joni Mitchell, The Who and others