This Day in Music is working on a new official book "A Rock and Roll Fantasy with Paul Rodgers" which will tell the story of Free in the words of fans!
We want you to tell them how you discovered their music and became a fan. Was it a song on the radio or an appearance on a TV show. Did you meet Free?
Most of all, they want your memories of seeing the band live – where, when, how you got tickets and who you went with, together with what you remember of seeing them live. Every memory, however slight, helps paint a picture for our people's history of Free.
If you would like to be part of this new book please email your story to: poppublishing@gmail.com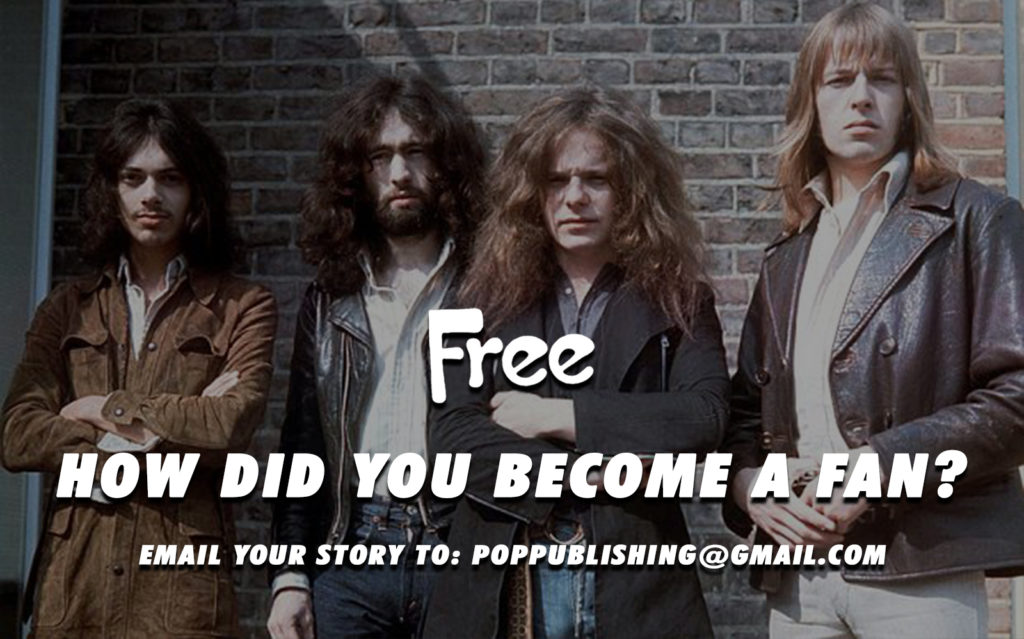 ---